Rokkasho International School is run on a commission by the Aomori Prefectural Government to offer an international education primarily for the children of researchers and technicians for the Broader Approach (BA) Activities. It is located in Rokkasho Village, Aomori Prefecture in Northern Japan. Children at Rokkasho International School follow an international style of education based in the English language, setting the groundwork for success wherever their families decide to relocate to after their time in Japan.
The BA Activities is an international collaborative fusion energy research project between Japan and the European Union. It runs in parallel to the ITER Project, based in Cadarache, France, which aims for the early realization of fusion energy.

The school offers a preschool section, for children between the ages of three and five, and elementary and middle school sections that run from grades 1 through 9.

The Aomori Prefectural Government, tasked with caring for the educational needs of children of foreign researchers and technicians in Rokkasho participating in the BA Activities, set up a school for the children of those affiliated with the BA Activities. The school first opened in September 2008, under the management of an existing international school in Japan, but had to close in July 2012 along with the relocation of all the students.
Under the management of a private company in Japan, the school re-opened in May 2013 with a new preschool section.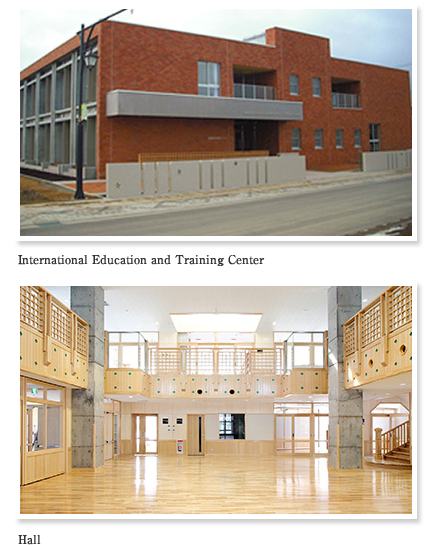 Our Preschool class at Rokkasho International School implements The Creative Curriculum™. A comprehensive, research-based curriculum designed to help educators at all levels of experience plan and implement a developmentally appropriate, content-rich program for children with diverse backgrounds and skill levels. It guides our teachers to generate high-quality learning experiences that enable all learners to become imaginative, confident thinkers. Using exploration and discovery, it enables our children to grow in confidence, creativity, and lifelong critical thinking skills. The 38 research-based objectives at the heart of the curriculum and the corresponding assessment system define the path teachers take with children in their classrooms. The objectives cover 10 areas of development and learning, including age-related content areas, and English language acquisition. The curriculum acknowledges differing learning styles and exposes each child to a variety of learning techniques including audio, visual, and tactile methods.



Rokkasho International School implements the International Primary Curriculum (IPC) in the Elementary School Section and the International Middle Years Curriculum (IMYC) in the Middle School Section when these sections are offered. The IPC and IMYC are comprehensive thematic curricula that use current research into how children learn and encourage them to be students of the world. They guide teachers in developing thematic units so that three main aims can be achieved. Helping students:
• Learn subject content, skills and the understanding they need to become aware of the world around them.
• Develop the personal skills they need to take an active part in the world around them.
• Acquire an international mindset alongside their awareness of their own nationalities.
They are based on careful attention to student needs and allow us to develop a unique path for every child we have the privilege to educate. Welcomed to a community that promotes trust and teaches character as intentionally as core academics, students quickly find faculty and staff are ready to support them as they explore a rigorous academic program and develop as lifelong learners.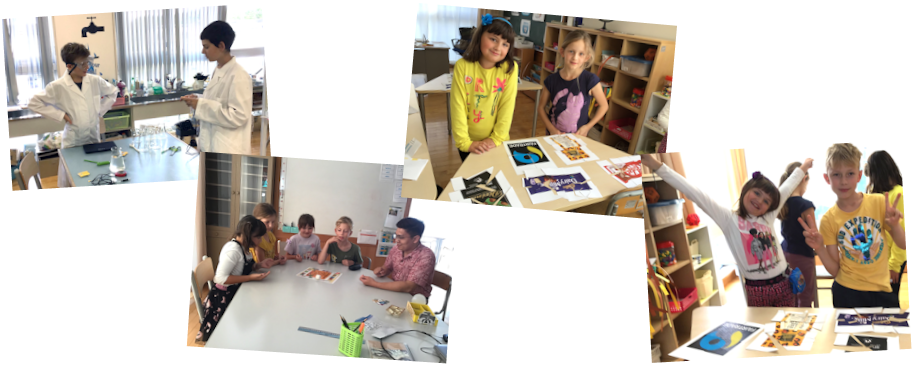 Preschool The preschool section is from three to five years of age.
Elementary School Elementary school is from grades 1 to 5.
Middle School Middle school is from grades 6 to 9.
Classes may be taught in multi-level groupings.

Preschool Children turning three years old between January and December of a particular year are eligible for entry into the first level of preschool in that year.
Elementary School Children turning six years old between January and December of a particular year are eligible for entry into Grade 1 in September of that year.
Middle School Children turning eleven years old between January and December of a particular year are eligible for entry into Grade 6 in September of that year.
Students can be admitted throughout the school year.
The Elementary and Middle School Sections only accept children of Broacher Approach (BA) researchers and technicians.

English is the language of instruction in all sections.
Elementary/Middle School EAL (English as an Additional Language) support is in place for non-English speakers. Students also study Japanese and share some classes such as physical education with neighboring local Japanese schools.

Teachers at Rokkasho International School come from a variety of countries, bringing with them a wealth of experience pertaining to international education. Our native English speakers and their global backgrounds and experiences contribute to the international culture of the school. Our Academic Exchange Coordinator serves a vital role in RIS. As the liaison between the local elementary and middle schools in Rokkasho. She is instrumental in ensuring a smooth exchange of schedules and events and curriculum support between our school and our cooperating schools, Rokkasho Obuchi Elementary and Rokkasho Diaichi Middle School.

Preschool Classes run from 3:00 pm to 6:00 pm on Mondays to Fridays, allowing students the opportunity to attend Japanese preschools and kindergartens during the day.
Elementary/Middle School Classes run from 8:30 am to 3:30 pm on Mondays to Fridays.

Preschool Some preschool events, such as open school days and holiday events are open to local Japanese children.
Elementary/Middle School Students at Rokkasho International School have regular interactions with the local public schools. In addition to everyday interactions, such as lunch and physical education classes, students also participate in each other's school events. For example, students from Rokkasho IS have gone on school field trips with the neighboring elementary school and students from the elementary school have participated in Rokkasho IS's holiday events.

The school year is divided into three terms as follows:
Term 1 September - December
Term 2 January - March
Term 3 April - June


Children of BA researchers and technicians are exempt from tuition fees.

The school is located within the International Education and Training Center, which was constructed in 2010. The Center has several classrooms, a hall, an art room, a broadcasting room and a library and is located in proximity to local public schools.

The school occasionally holds open school sessions to allow local children in the Rokkasho area to experience our preschool session. Please contact the school for specific dates and times.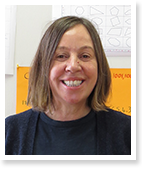 Mareca O'Flaherty
Primary School
Lead Teacher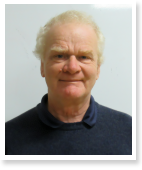 David Scambler
Primary School Teacher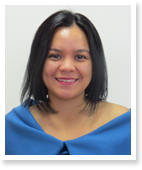 Jenna Viray
Preschool Section Teacher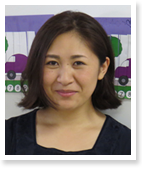 Yukiko Sekikawa
Academic Exchange Coordinator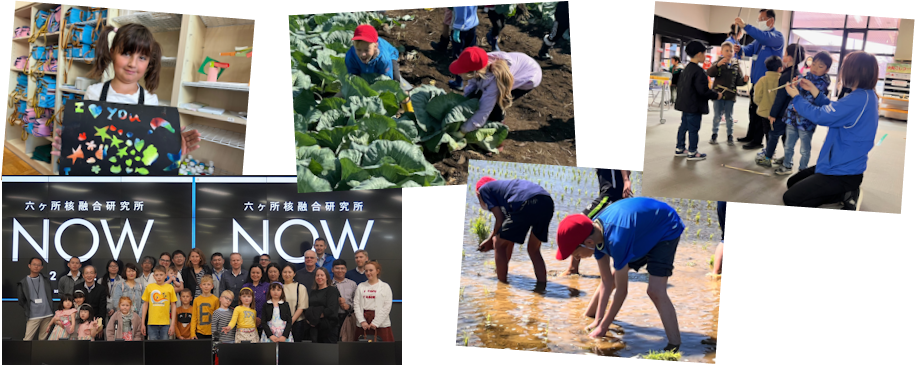 The population of Rokkasho Village is approximately 10,000.
There are approximately 4,800 households residing in Rokkasho.
The area of Rokkasho is 253.01 square km, measuring 33 km in length and 14 km in width.

Rokkasho is situated on the Pacific Coast at the base of Shimokita Peninsula in Aomori Prefecture. Specifically, it is located on the 41st parallel, equivalent to New York, Beijing, Rome and Madrid.

Rokkasho's main industries include agriculture and fishing and more recently, science and technology with an emphasis on energy. High quality sea urchin and abalone as well as several types of edible seaweed are some of the delicacies found in the village.

Rokkasho is home to an abundant natural environment. The terrain of the village is mountainous at the northern end, with several lakes spreading over the mid-eastern and southern areas, and on the eastern coast is a span of beach facing the Pacific Ocean.
Fishing can be enjoyed in its nearby lakes and oceans throughout the year.
Taking advantage of the natural environment, residents of Rokkasho can enjoy hiking as well as marine activities such as surfing, jet skiing and kayaking.

Rokkasho enjoys four distinct seasons. Temperatures are cool year round with average temperatures of less than 10 degrees Celsius although temperatures in the summer can exceed 30 degrees and can drop to minus 10 in the winter.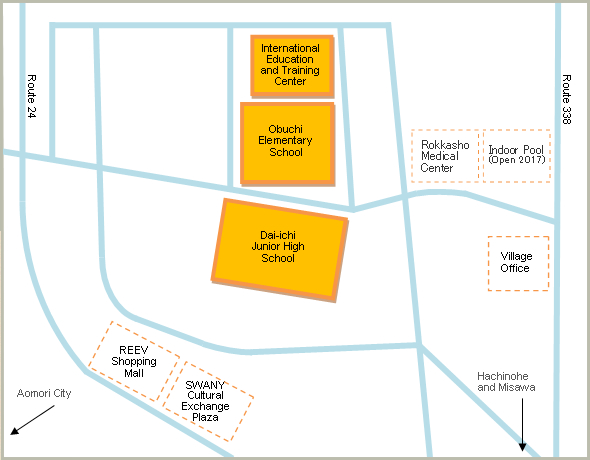 Nursery schools 3, Certified childcare facilities 2,
Junior high schools 4, High schools 1
Clinic 1, Medical Center 1
1304-2 Nozuki, Obuchi, Rokkasho,
Aomori 039-3212, Japan
+81-(0)175-73-7280
+81-(0)175-73-7281
About 50 min. by car from Shichinohe Towada Shinkansen station
(3 hours 20 minutes to Tokyo)
About 45 min. by car from Misawa Airport
(1 hour 10 minutes to Tokyo)
About 100 min. by car from Aomori International Airport (flights to Tokyo, Sapporo, Osaka, Nagoya and ※Seoul)
※Currently suspended